McCook County Highway Department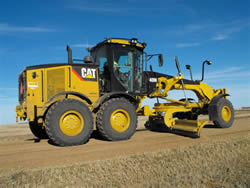 331 W. Norton
Salem, SD 57058
Highway Superintendent: Michael (Mic) Kreutzfeldt
Email: mic.kreutzfeldt@mccookcountysd.com
Mic Kreutzfeldt has been with the Highway Department since May 1979 and appointed Highway Superintendent in December 1991.
Highway Office Manager: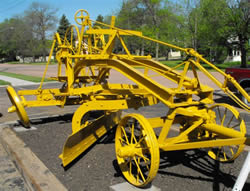 Val Krempges
Email: val.krempges@mccookcountysd.com
Val has served as Office Manager for the Highway Department since June 2022.
Operations Supervisor: Brian Weber
Brian Weber has been with the Highway Department since September 1987.
Auto/Diesel Technician: Tyler Mays
Tyler Mays started serving in this position August 2022.
Contact
Phone: (605) 425-2731

Office Hours:
Jan 1st to Feb 28th -7:30am-4:00pm
March 1st to Dec. 31st - 7:00am-4:30pm
The McCook County Highway Department is responsible for 285 miles of road and 69 bridges. In addition to routine repair and maintenance, this responsibility includes snow removal operations and major reconstruction projects. The Highway Superintendent administers this service with a workforce of 9 employees under the direction of the McCook County Board of Commissioners.